How do you block dangerous sites on the internet? This time, we will thoroughly discuss the answer on how to block malicious sites for you.
Today, the internet is not a 100% safe place to find information or entertainment. The reason is that there are lots of internet sites that can endanger the security of your privacy and computer data.
Most of these sites are sites that contain negative content such as online gambling, pornography and others. So, you have to be more selective in choosing the sites you will visit.
People sometimes getting trapped on dangerous site like gambling site. They want to free from that, that is why they always try to find some positive lifestyle tips. Our discussion is one of what people are looking for.
Signs and Characteristics of Dangerous Websites
Before we discuss about how to block malicious sites, it is important to you to read some of the following characteristics of dangerous sites:
1. Loading Negative Content
As previously mentioned, most of the dangerous sites are sites that contain negative content in them, which can be pornographic video content or online gambling game services.
For that, you should avoid visiting sites with negative content, both pornography and gambling.
2. Has Abnormal And Annoying Ads
Sites that are verified for security usually have advertisements with normal products, whether they are goods or services. However, this is different from dangerous sites. Generally, dangerous sites have a number of advertisements selling unusual products and goods such as sex toys, online gambling services and others.
The location of advertisements on dangerous sites is usually messy and quite annoying to visitors, for example pop up ads that are difficult to close.
3. Not Verified Security
The security of a site can be seen from its verification status. Generally, a safe site will be verified for safety by Google . This verification status can be seen from the green padlock icon in the corner of the url bar.
If you visit a site that doesn't have this green padlock icon or it says not secure, then you shouldn't be playing on this kind of site for long. Because the possibility that the site can track your laptop IP or contain dangerous advertisements.
4. Forcing Your Computer To Download Certain Software
The last characteristic of a site that is considered less safe to visit is forcing your computer to download certain software or programs. Usually this will happen when you knowingly or accidentally click on one of the advertisements on the site.
These advertisements contain scripts that are malware or viruses that have the potential to track location, steal privacy data or damage your computer.
How to Block Malicious Sites on the Internet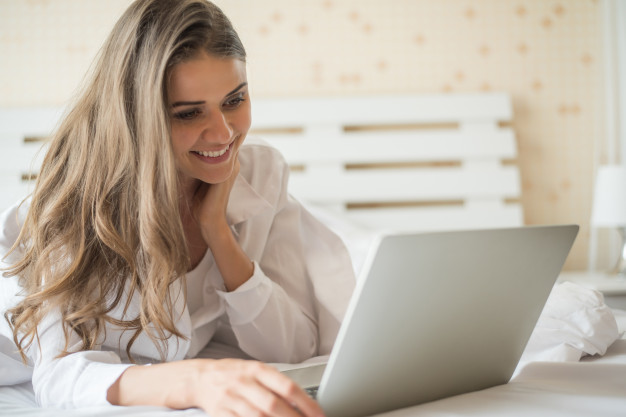 In order to block malicious internet sites yourself, there are actually many ways you can choose from. The several ways are as follows:
1. Using Browser Extensions in Chrome
One of the ways you must know about how to block malicious sites on the Internet is by using a browser extension. If you use the chrome browser, there are usually several site blocker extensions that you can install on your browser.
Also Read: How to Improve Yourself
You can search for it by accessing Google Chrome 's Customize and Control feature located in the right corner of the browser (symbolized by 3 vertical dots). Then you just have to access the tools menu and look for the Extensions option.
Use the keyword block site to find recommendations for chrois using me extensions that you can install into your browser.
2. Using Add Ons in Firefox
Next way of how to block malicious sites is using add ons in forefox. If you are an internet user who is accustomed to using the Firefox browser, you can also block sites with negative and dangerous content using the Add-Ons found in Firefox. One of the add-ons that are well known and widely used is Foxfilter.
3. Using Add Ons Or Ads Blocking Extensions
In the internet world, there are some bloggers who deliberately rely solely on ads to get traffic, this kind of site is usually a scam site. To avoid this, you can rely on Add Ons or extensions that can block ads when visiting a site.
This method is one that can be said to have been widely known by internet users. But usually the goal is only for convenience when browsing a site or watching a video.
4. Blocking Sites Directly From the Mikrotik Network
The last reliable way of how to block malicious sites from your browser search is to block them directly from proxy. Mikrotik itself is an operating system that functions as a network router.
But unfortunately blocking sites using this method is quite complicated. If you want to block using this method. We recommend that you immediately ask for help from an experienced internet network technician to do this.
This is somewhat safer than doing it yourself combined with tutorials that are scattered on the Internet. Errors in settings can cause problems with your internet network, so that your WiFi internet access is at risk of experiencing interference.
That's a little review about how to block malicious sites on the internet. Hopefully this is useful and can help you secure your privacy and computer data.
Also Read: 9 Motivational Sports Tips